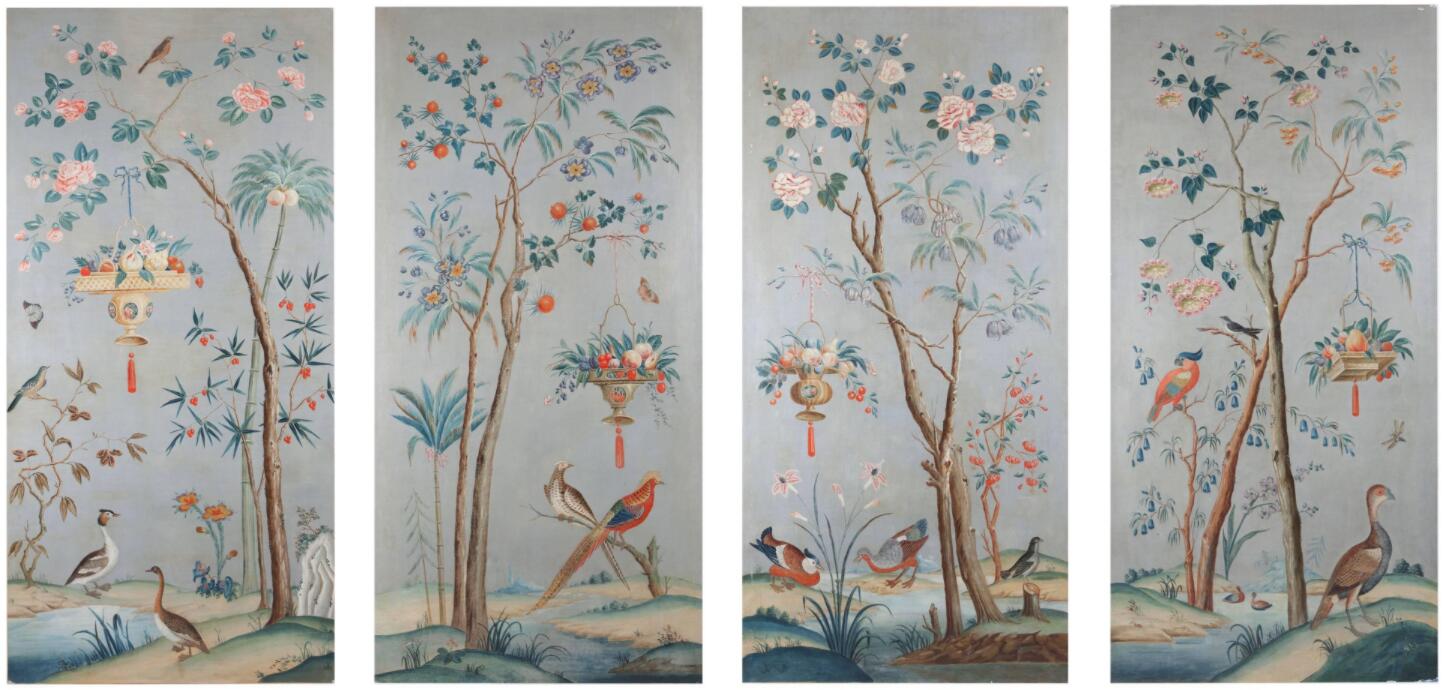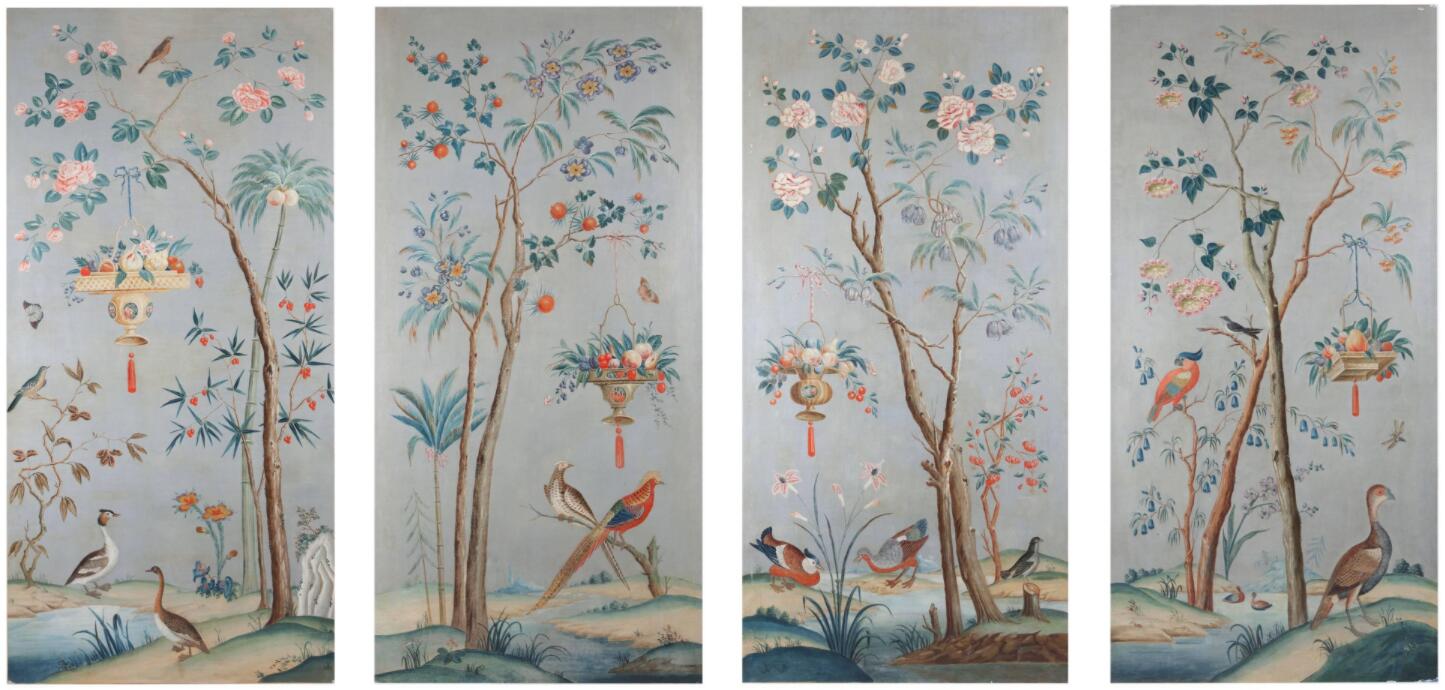 Chinoiserie is the European interpretation and imitation of Chinese and East Asian artistic traditions, especially in the decorative arts, garden design, architecture, literature, theatre, and music. The aesthetic of Chinoiserie has been expressed in different ways depending on the region. Its acknowledgment derives from the current of Orientalism, which studied Far East cultures from a historical, philological, anthropological, philosophical, and religious point of view. First appearing in the 17th century, this trend was popularized in the 18th century due to the rise in trade with China and East Asia.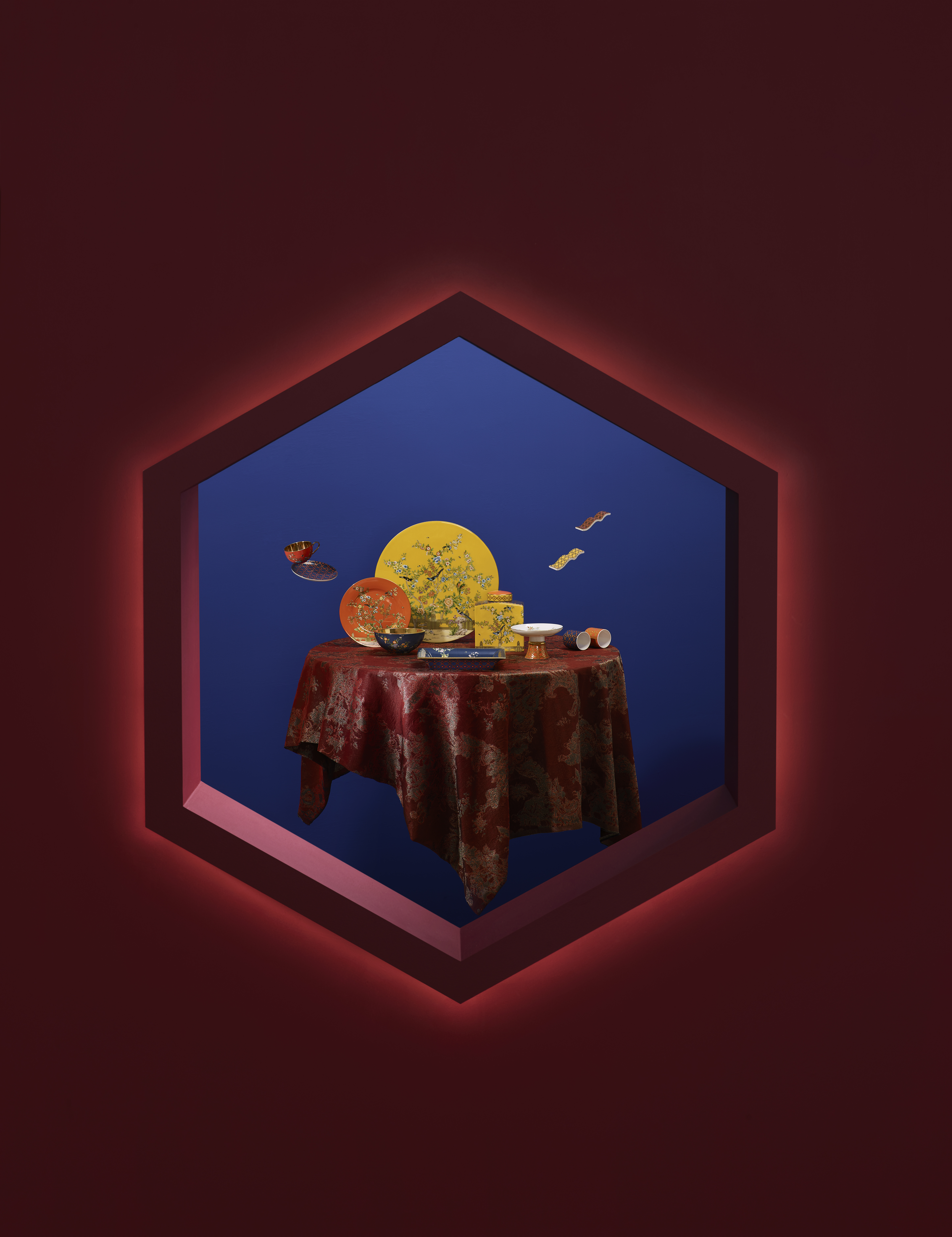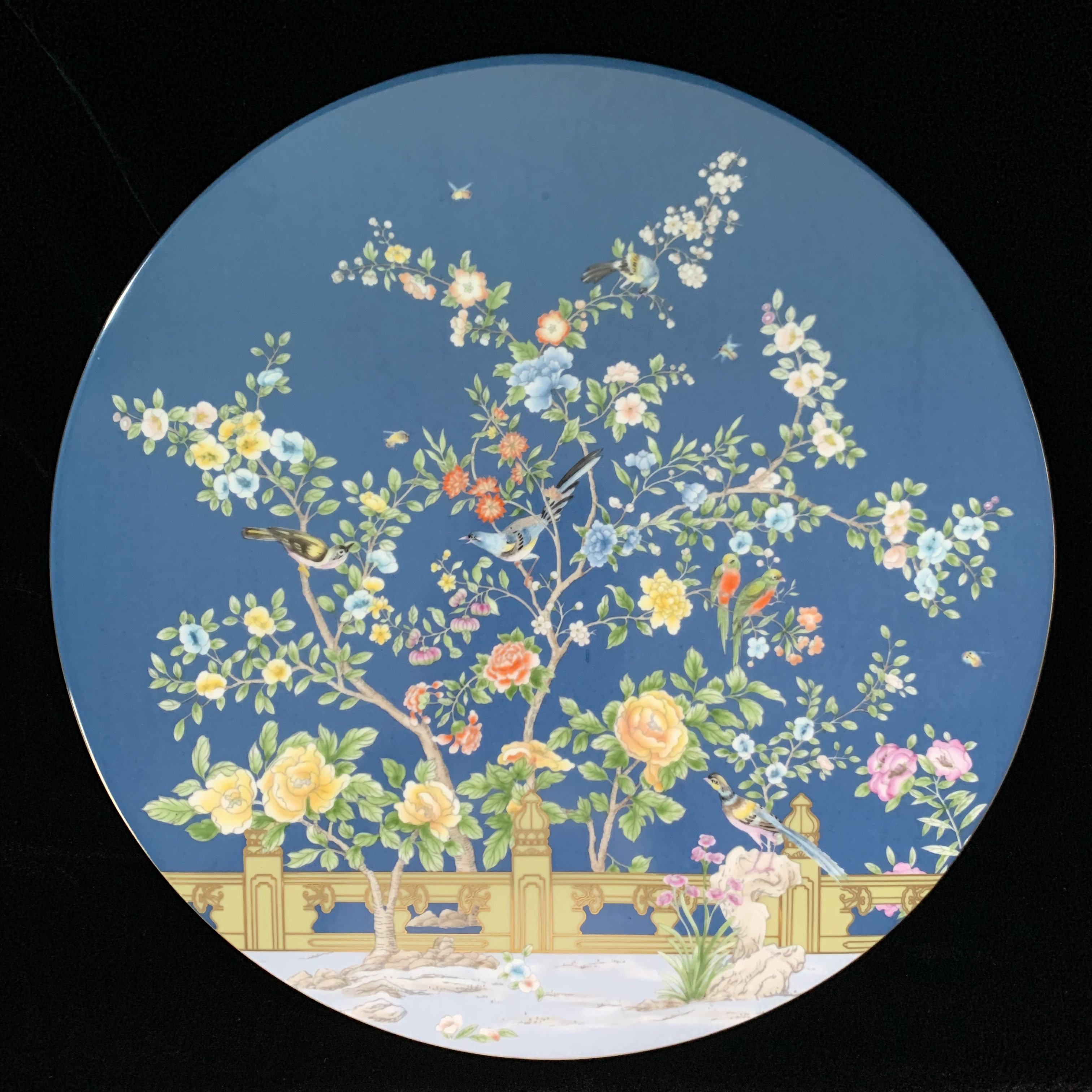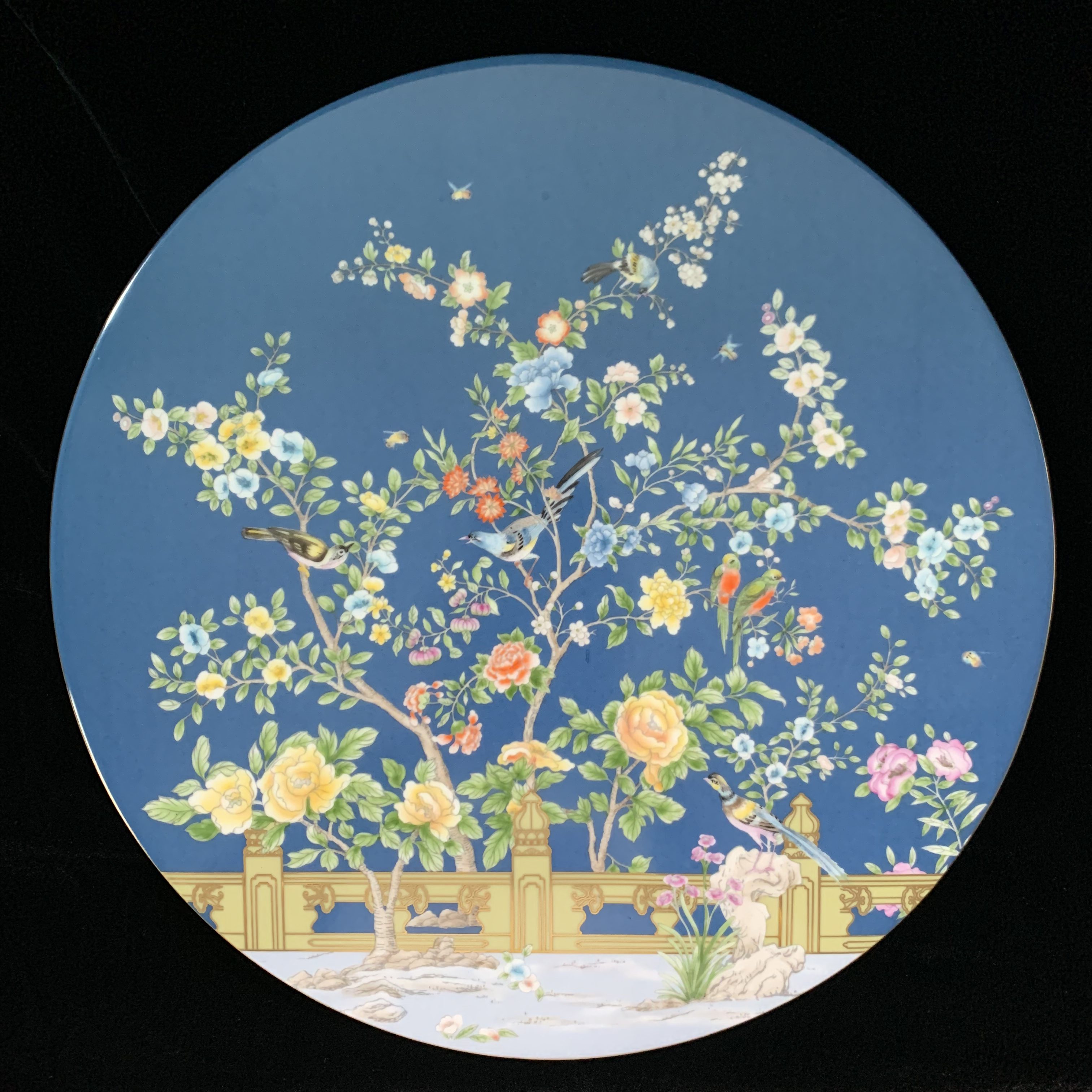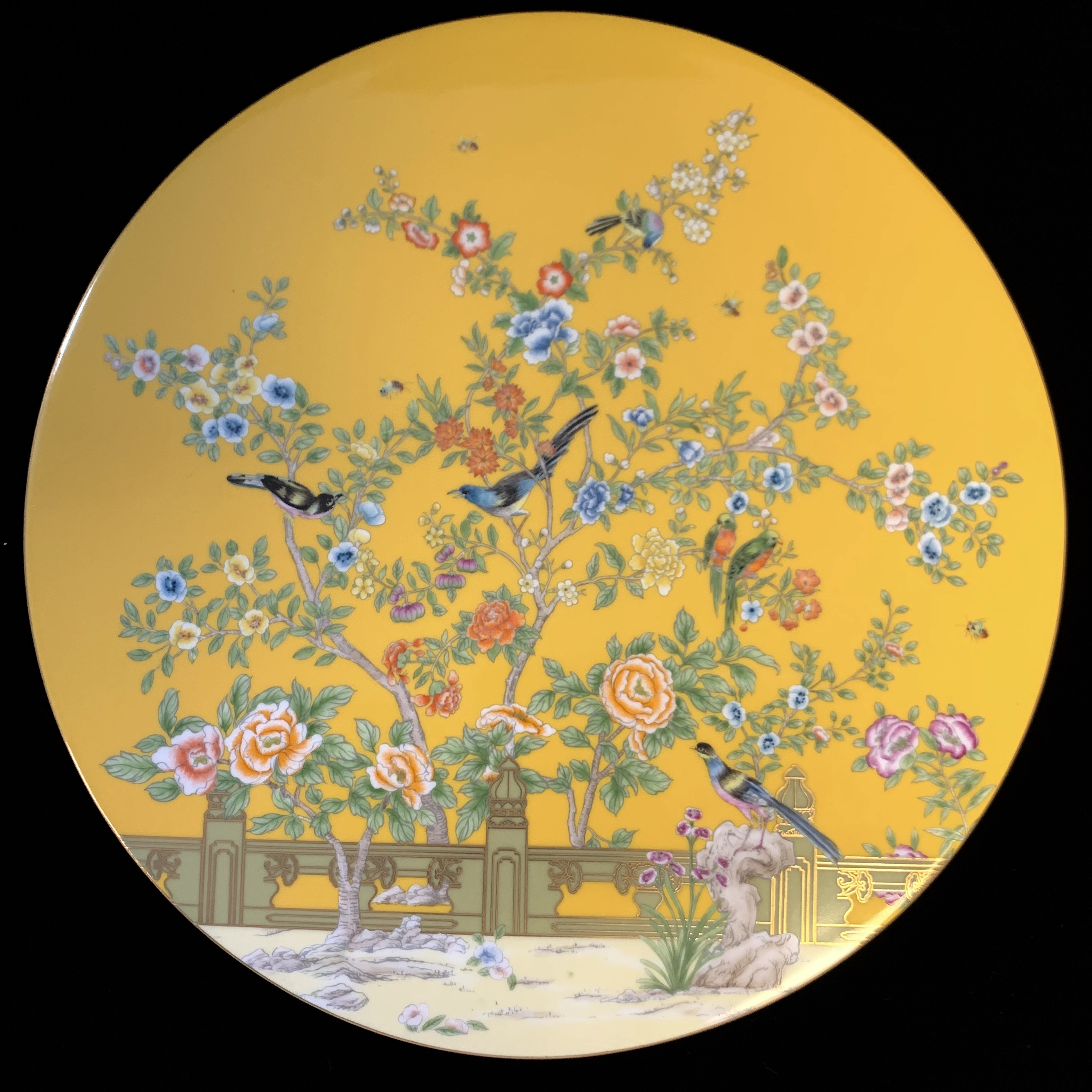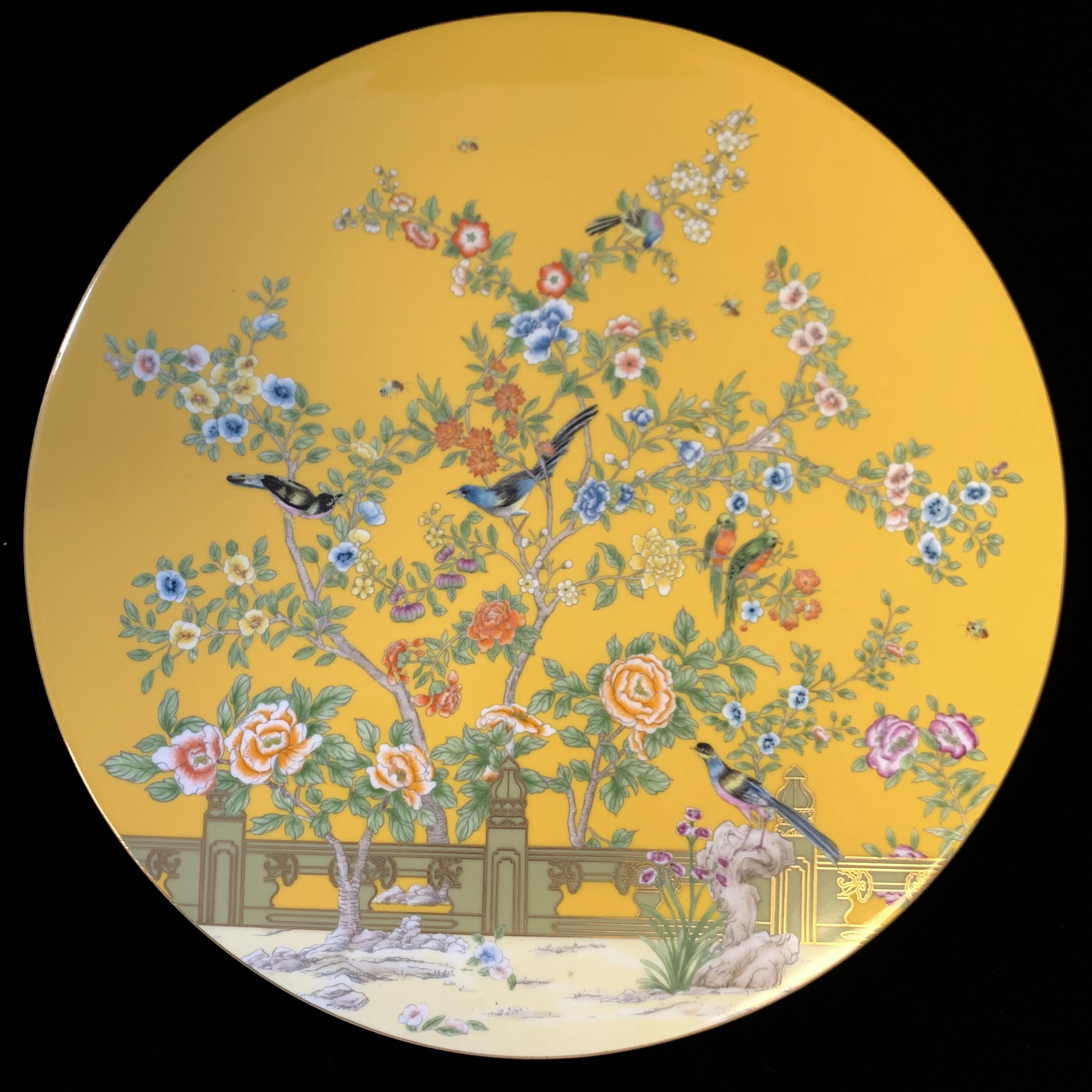 Singing songbirds & buzzing bumblebees playfully flit & fly amongst a glorious burst of flowers in this exotic Chinoiserie garden scene.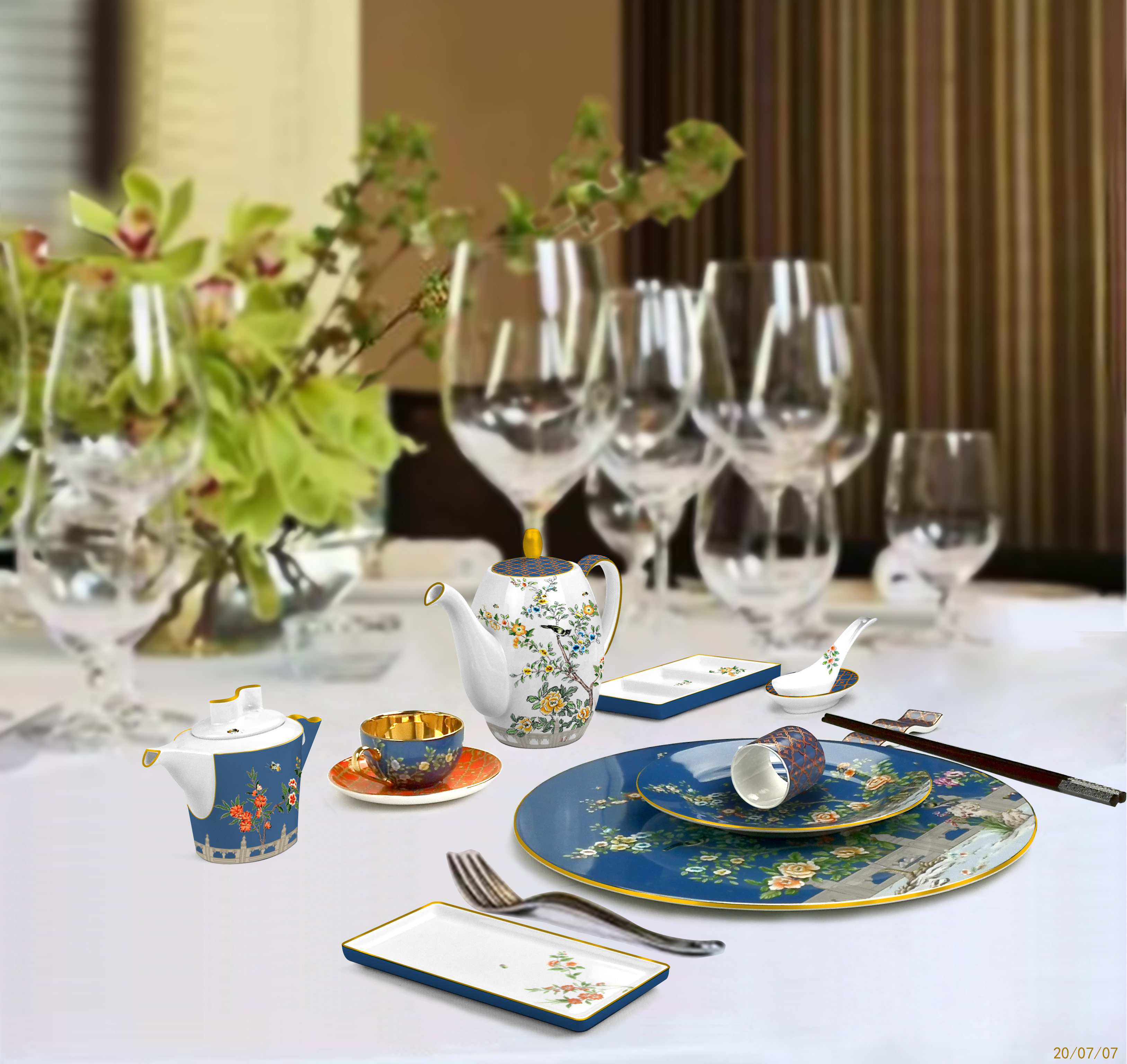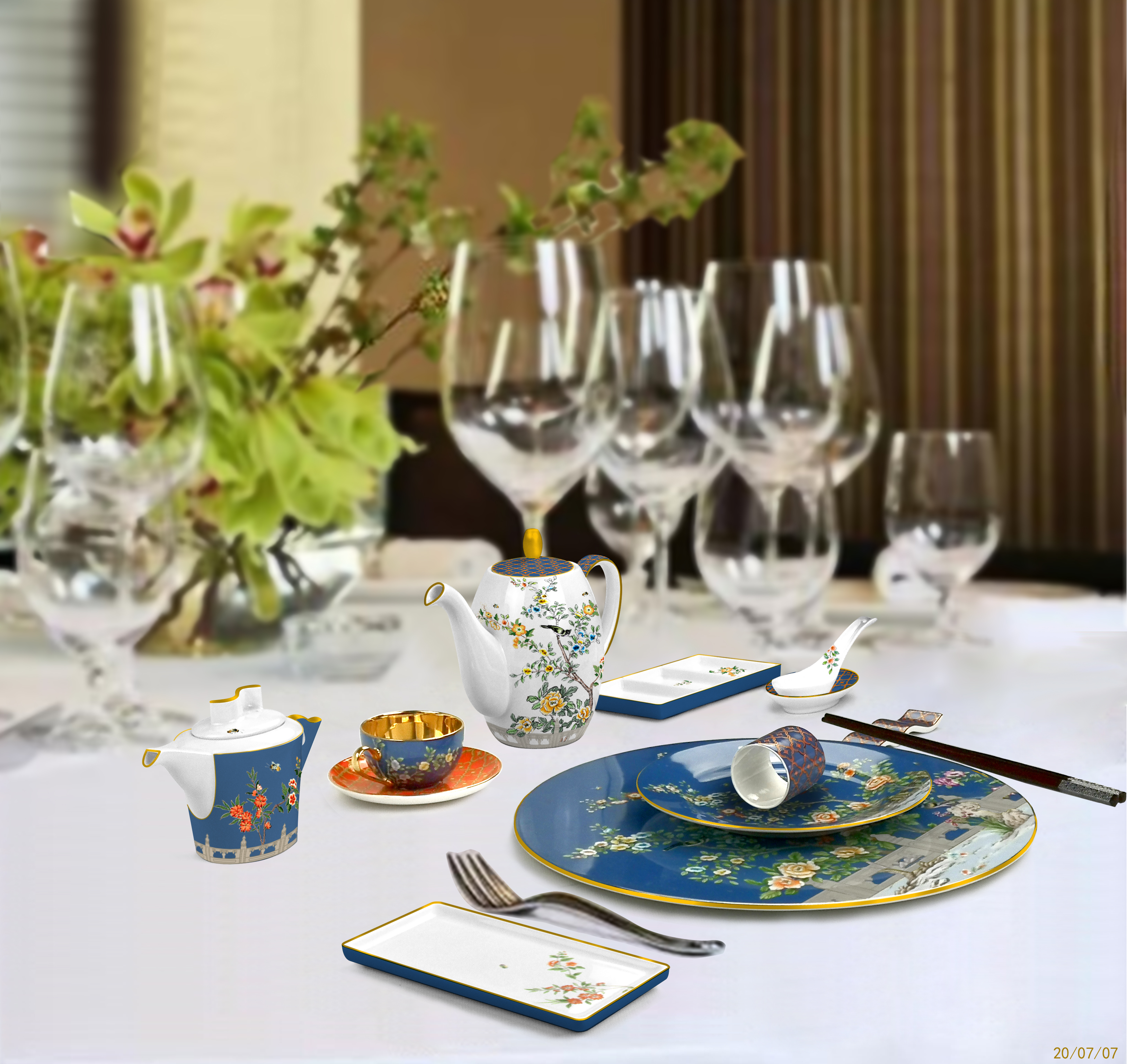 A rich palette of four complimentary colors enhances this sophisticated set of dinnerware and decorative accessories. Solid 24 karat gold gilt is applied to our special double-walled caviar bowl and espresso cup set for that extra feeling of luxury. Hand-painted.
Pattern code: 827
This pattern can be applied to most Asianera item shapes